W E L C O M E
​
​e M O C L E w
T I M E L I N E D A T A
TODAY – 11 FEBRUARY = 11/02/2019
THIS IS T H E IMPORTANT DAY IN OUR LIFE
> IT WILL NEVER COME AROUND AGAIN
ONLY IN MEMORY SHARDS <​​
HOW MANY DAYS + NIGHTS ARE YOU
THE DEAR READING NICHE MIND
ALIVE AND CONSCIOUS?
T H I S
M O N D A Y AHEAD
IS FILLED WITH
MENTAL AND
EMOTIONAL AND
PHYSICAL AND
SPIRITUAL

C H A L L E N G E S
AND
UNEXPECTED GIFTS​
USING
​
THINKING LEVELS via WORDS
​​​
​
the word

H u m a n

into


H U F E M

for a female global person​​​
for a male global person


​on the portfolio ladderofthis website U findD I G I B O O K S # 1 - # 30All of these mind works are conceived and writtenby different writing mindswith novel ideas using wordsto challengeand changeunderstandingT H I N G S
​
IN A PLAYFUL MANNER
making the reading mind
stopandthink
"could that be feasible?"
"Why not try it ....just for the fun of it ?"
We are forced thru the OVERALL
mass media wash
to express our minds in a certain
accepted way
not regarding that this
A r t i f i c i a l I n t e l l i g e n c e A g e
is encouraging novel wordage use
...​LETS B e c o l u m b i c ...
Click
some of the pages and read the invitations
and
click and buy
and download and
r e a d
in r a l l e n t a n d o mode
= ssssssllllooooowww
with an open playful mind
starting ...a S M I L E...
following the s m i l e s of gratitude
from
teresahewesufabencinic...allround
and
thedigiloonbooklerwiththewhitegloves
---
​​







​
Powered by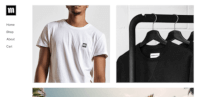 Create your own unique website with customizable templates.